Trello + Jira Integration
Connect Trello Boards and Jira Projects with Unito's Two-Way Integration
Automatically turn new or existing Trello cards into matching Jira issues, and vice-versa.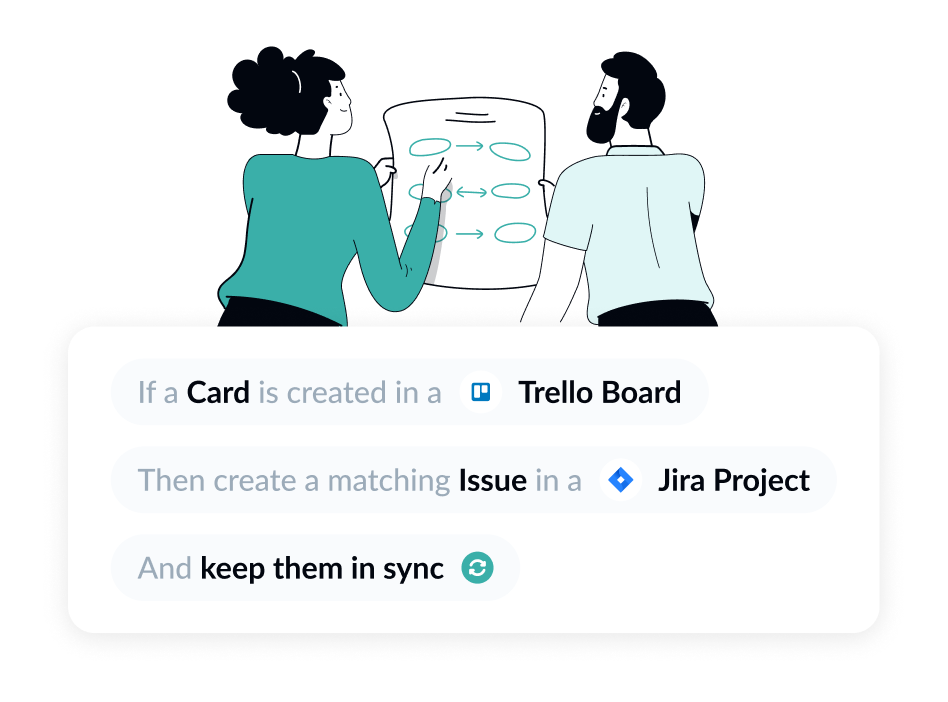 Over 50,000 Users in More than 5,000 Companies
Rely on Unito Everyday
Create Simple Flows to Keep Cards and Issues Perfectly in Sync

When a

card

is found in

Trello

, create a matching

issue

in

Jira

, and keep both in sync.

When an issue is found in

Jira

, create a matching card in

Trello

, and keep both in sync.
What you can Sync Between Trello and Jira?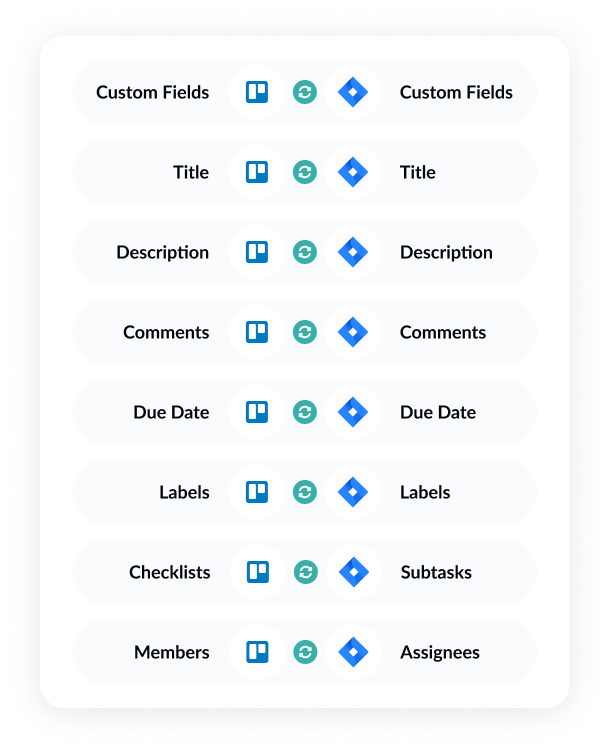 How does Unito Provide the Deepest Integrations on the Market?
Craft an ideal workflow quickly with Unito's customizable, self-serve integrations that let everyone work in their tool of choice and collaborate effectively across tools.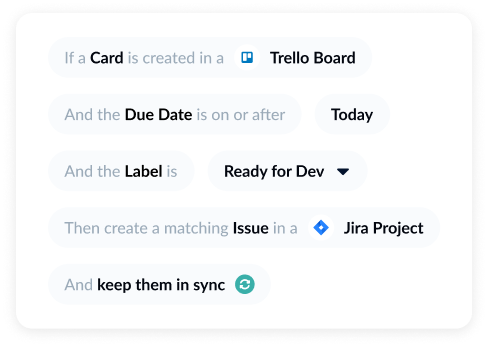 Two-way Workflows Based on Flexible Rules
Go beyond traditional "if this then that" trigger-based automations and start connecting your tools more effectively with Unito's two-way workflows.
Set clear conditions to define which cards or issues to sync between Trello and Jira. All card-issue pairs will be kept up-to-date between apps as you make changes in either one.
Take Advantage of Custom Fields
Build ultra-customized workflows by including defined custom fields, labels, and list names in your rules and effectively using them as your triggers to create new issues or cards. Ready to sync a software development request to your developer's tool? Just change the label.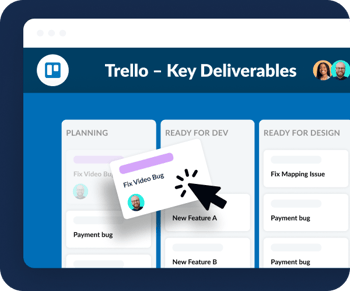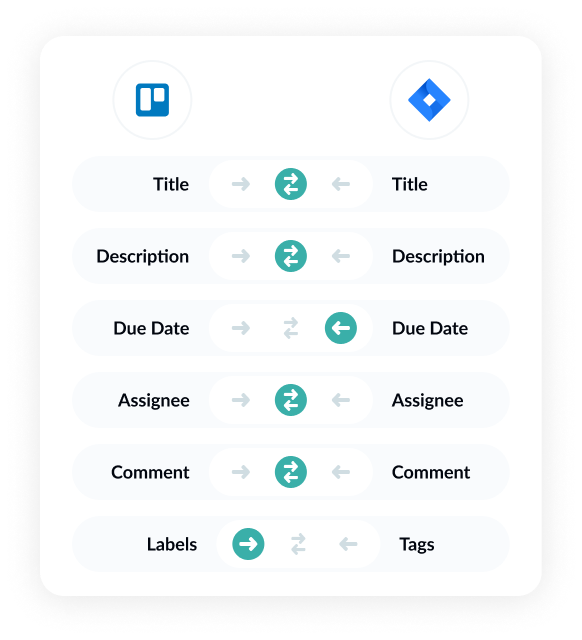 Pair up Fields Between Apps for the Ultimate Match
Guarantee the information you want is always on-hand and available in the right place with clear field mappings. Let specific details from cards and issues flow bidirectionally or restrict them to one-way only for more control. Mix and match field categories to suit your use case.
No Coding Required
Unito was designed with simplicity in mind through a self-serve, no-code interface. You'll never need to ask IT for help building your workflow thanks to a simple point-and-click platform. You also can test it out before launch to make sure everything works the way it should.